I actually finished this one a while back, but life just happened and I forgot to show you sooner...

This thrifty lampshade came as a pair of children's shades. Because my children had no need for them, I decided to keep it to myself - Because I'm worth it! :)
The Before and Afters:
Better after, right?
I just cut the old fabric off (was really easy) and glued the new one on. I already had some practice from doing up
my huge kitchen lampshade
, so the principle was exactly the same:
Cut the fabric and roll the shade to get the measurements, before trimming to size. I used standard PVA glue and a brush to apply it to the shade.

Just trying it for size...


The gorgeous fabric I chose is a traditional French fabric known as
"Toile de Jouy"
. It depicts rural French country scenes and comes in shades of red, blue, beige...As I had already brass lamps, (inherited) the beige was a no-brainer. It just amazes me what a bit of fabric can do!
I really like how it turned out, and it looks just as nice in a less "grown up" setting too, as the photos below illustrates. BTW, the flower pot is from my
Etsy shop
!
Oooooh I do love a make-over, don't you?!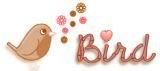 Linking to these
parties
!