HAPPY EASTER My friends!!! I missed you! Have you had a nice, peaceful break?
After scoffing yourselves on all that
"guilt-free"
chocolate
(don't deny it! I have too...)
are you ready to get back to blogland? I feel re-born and energised
(or is it the sugar rush?)
and ready to party!
Firstly, I'd like to say thank you to everyone who submitted your wonderful projects and creations to my very first
EASTER link party
! I visited all your links
(yes, all)
and was amazed by all the creative juices flowing out there! You guys trully rock!
It was such a nice experience getting to know new Blogs, learning new stuff and gorging myself on all the eye candy, that I hope to host a few more parties from now on!
Today, I'd like to invite you to link up your
DIY
PARTIES
! Yep, that's right. Parties! 'Cause I think in life one can never have too many of those, right?
This link party starts Sunday evening and you'll have the chance to submitt your links until
Monday
evening - 24 hours of party non-stop!! Can you handle it? :)
Sweet Strawberry Printable Party Collection
:
In the meantime, get ready to link up my friends!
And as usual, just some house rules first:
Please pick up my PARTY BUTTON below (copy the code and paste in Edit HTML) and display on your POST so others can join the party too - Please do play by the rules, I really don't like to be mean and delete any links. If you're not sure how to enter your link, just shout and I'll be happy to explain! :)
No ads, no commercial links, no publicity and no nasty stuff.
Feel free to sample the other goodies on offer and don't forget to introduce yourself to the other guests, ok?
And oh, only your own handmade PARTY goodies are welcome, ok? It can be past or present parties, DIY party-favors, party-food, cake decorating, birthdays, weddings, etc - but it has to be handmade, your own work and PARTY related.
But most of all, ENJOY!!
This link party in going until Monday evening, so you have plenty of time to link up and please, feel free to spread the word! Now show us your goodies!!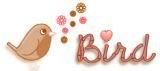 Enter Your PARTY Links Below:
Click the blue "Add your link" button below - Don't forget to put my Party Button on your post! If your link disappears, please check the party rules and re-submit!