Today, I have the honor and privilege of introducing to you Stacy from
Scrumptious Swirls
!! As I said here before, Stacy has kindly agreed to contribute on a regular basis to our
Cake it Pretty
blog section, showing us tips and tricks, fabulous tutorials and yummy eye candy on cake and cupcake decorating!
Please take it away Stacy... :)
******
I am so excited to bring
Bird Crafts Party Blog
my very 1
st
Cake It Pretty
how-to! This cupcake cake is so adorable and cute for a child's birthday party. It looks like it could be a bit intimating to create but it is not at all! It doesn't take some time, but you will find after reading this how to do it! A lot about my blog is sharing you with how to be a fabulous Mom and Entertainer, breaking it down in a simple way for you to do it yourself!
How to Cupcake it Pretty:
If you have been in the cake and decorating isle in retail stores you have seen the Cupcake pan. I used this one by
Wilton
I bought is at
AC Moore
with
the coupon
which made it even more practical for me to buy.
Wilton
does offer a recipe on the liner of the box that will yield enough batter for you to fill the cake pan properly, you can also find it
here by clicking this link.
I use my own recipe, or to make it even easier for you, you need to buy and prepare 2 boxed cake mixes to fill pan.
Ok, so you have baked your cake according to the directions of the pan (note use the time from the cake pan, not the cake box) mine was done in 60 mins. Let the cake cool in the pan on a wire rack for 15 mins, then turn the cake out onto the wire to cool completely.
Gently cut off the bottom of the cake so it goes directly and straight across for when you stack the cake. Then you need to dirty ice the cake (put a very thin layer of your icing onto the cake) like so~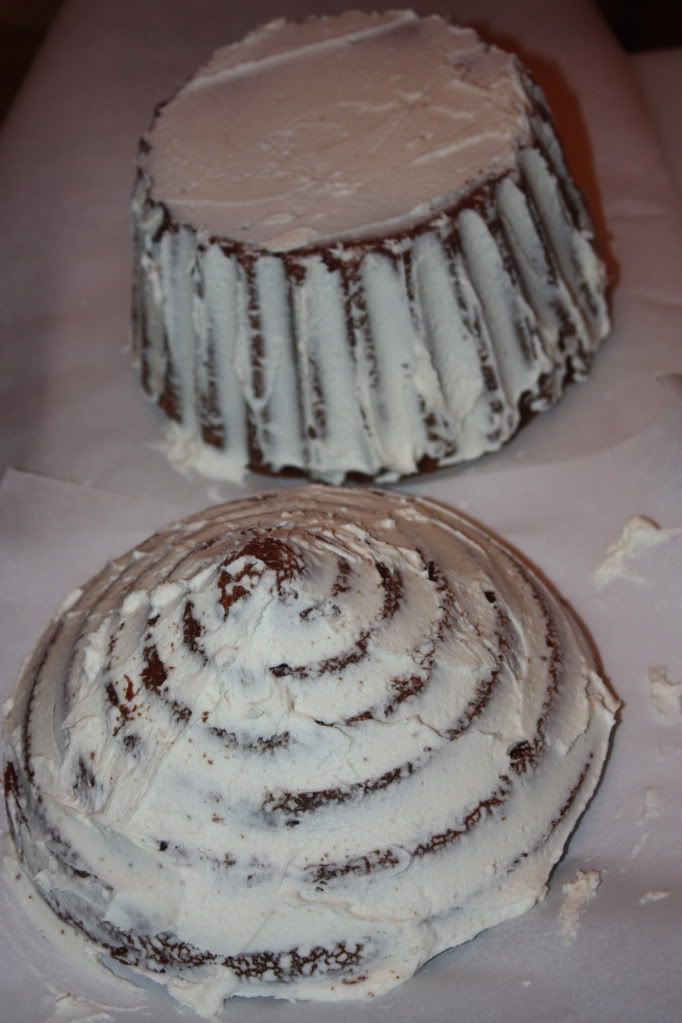 Put it in the freezer for about 15 minutes so the icing gets hard ( it is just easier to work with everything)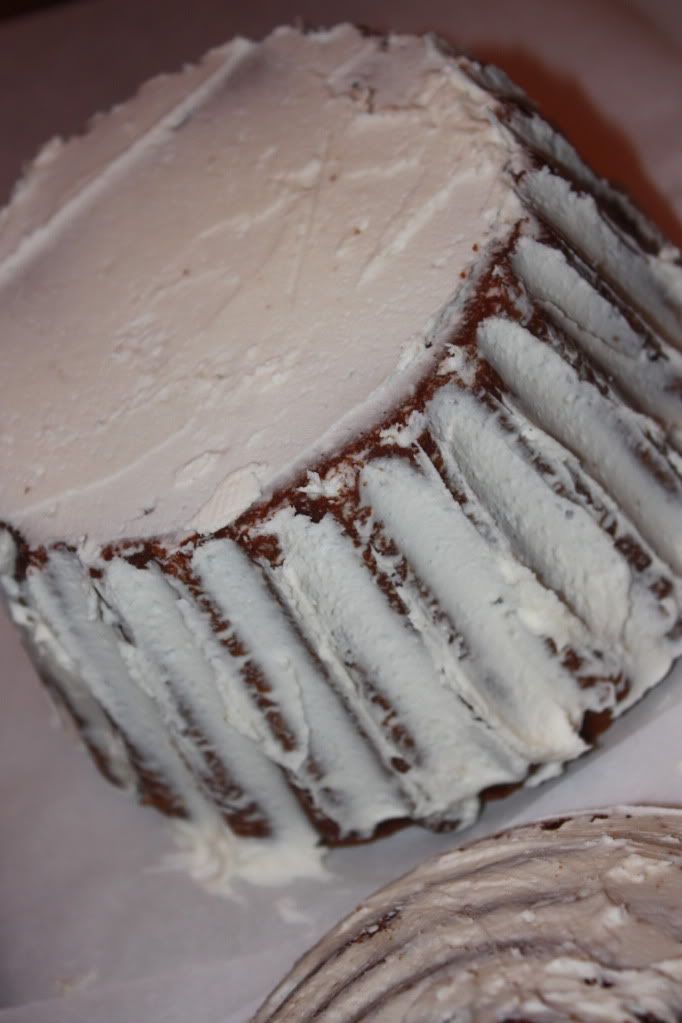 Take it out and then smooth over any little bumps of icing with your clean hands.
See the 2 differences in the photos.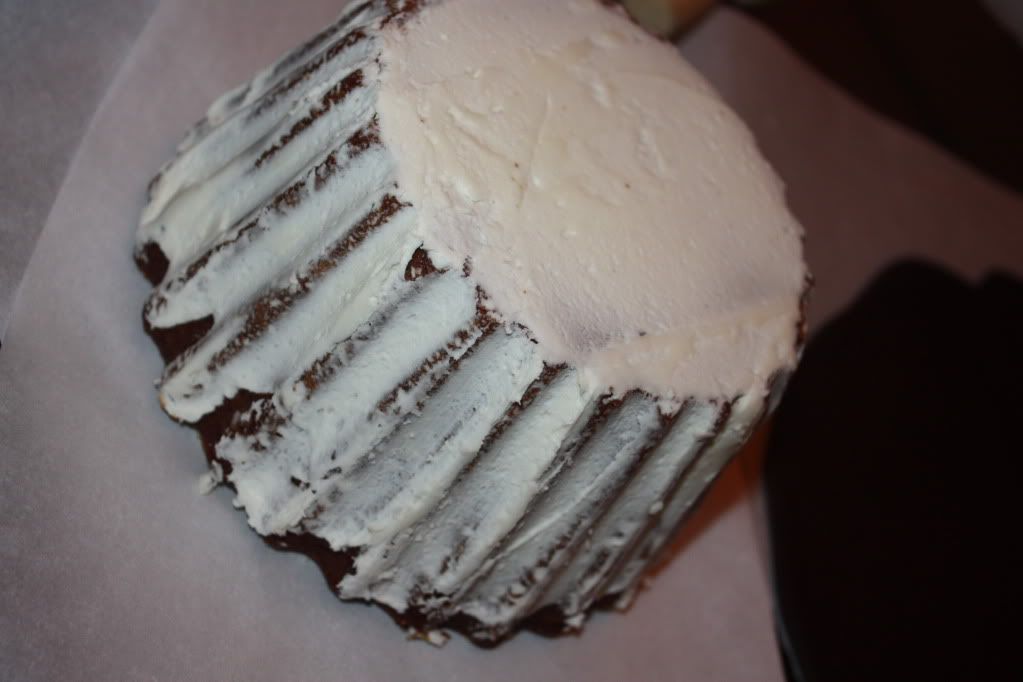 Next rolled out your Chocolate fondant, I use Satin Ice Dark Chocolate. Turn the bottom of the cake like so in the photo and place the fondant onto of the cake and smooth out the top gently with your fondant smoothing tool.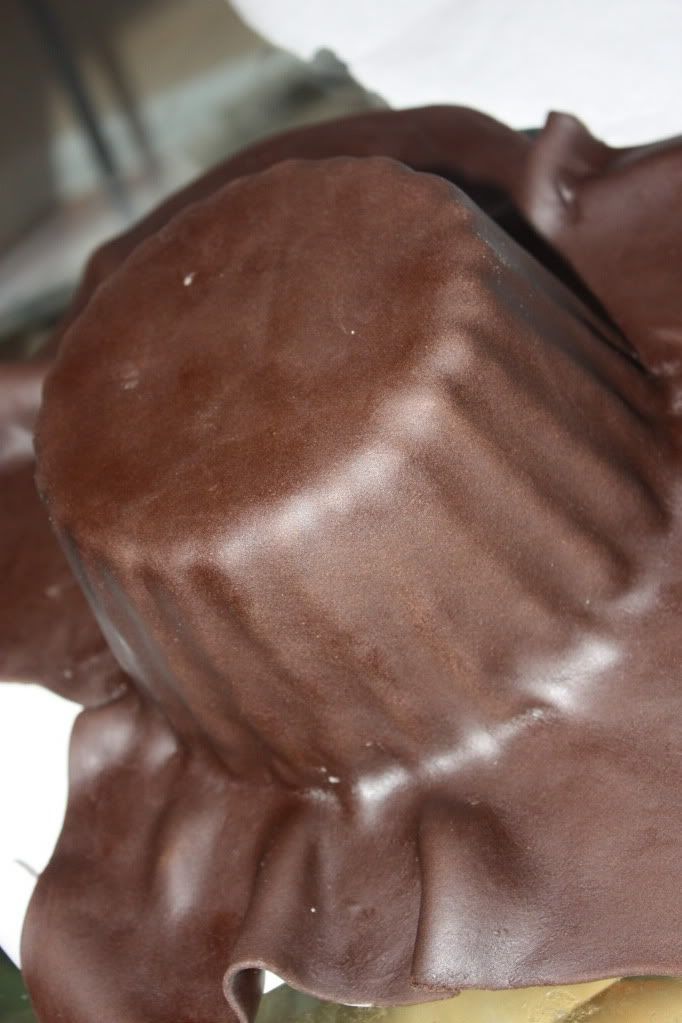 Cut around the bottom with a pizza wheel to remove the excess. Then with your fingers gently push the fondant into the grooves to create what looks like a cupcake wrapper.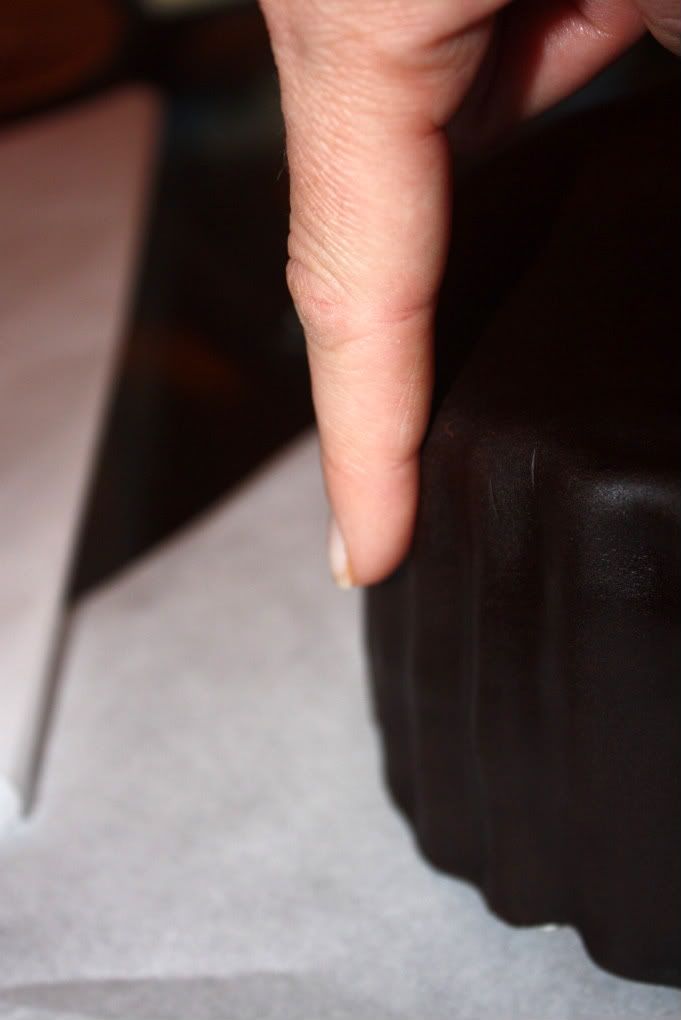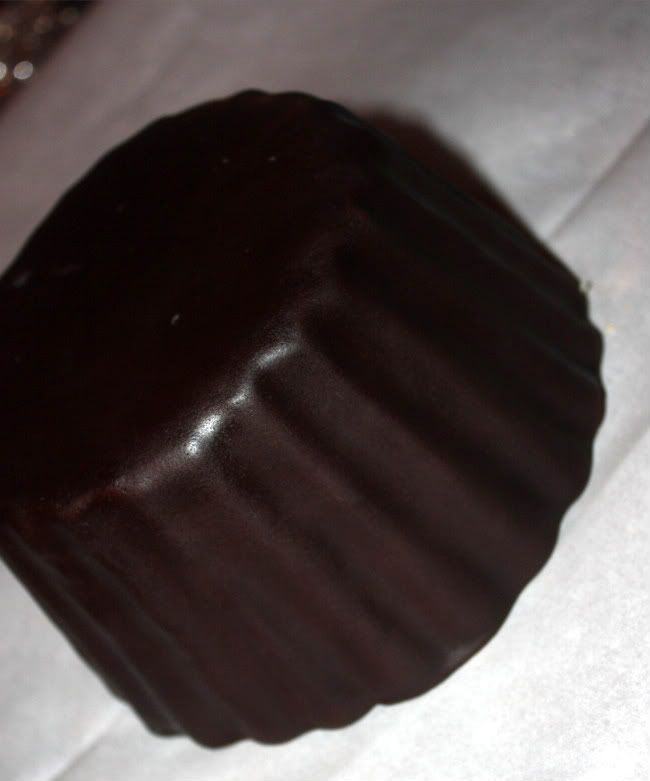 Set it aside…..next for the top.
Take a large amount of fondant and roll it out like in the picture for the "swirl icing" look and make a long enough piece to be able to go around the entire cake. It doesn't have to be perfect or equal in thickness as you can see in the photo.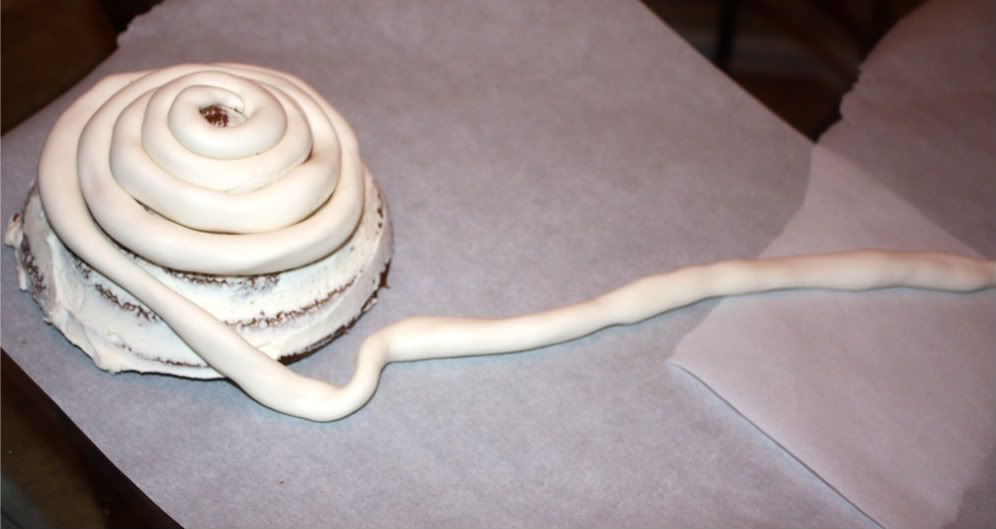 Start at the top and begin to carefully wrap it around the top of the cake. Next you want to roll out colored fondant to cut out circles for the dots and place them on the cake. These are perfect little accessories to have for your cake especially to hide any little openings or little marks etc you may have on the cake.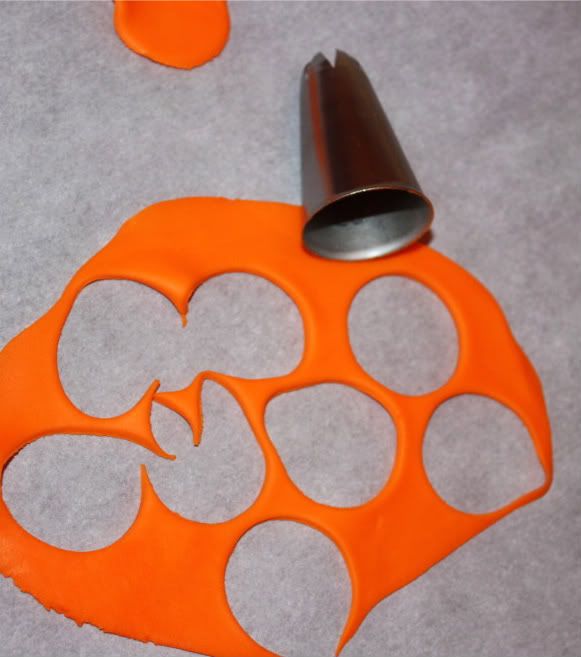 To icing the middle of the cake~ What I did and I forgot to photo I apologize ;) is I scooped out of the bottom part from the middle about 2 inches down of cake and the circle across was approximately 31/2 inches. Fill it with your icing and the top so that the 2 pieces with stick together.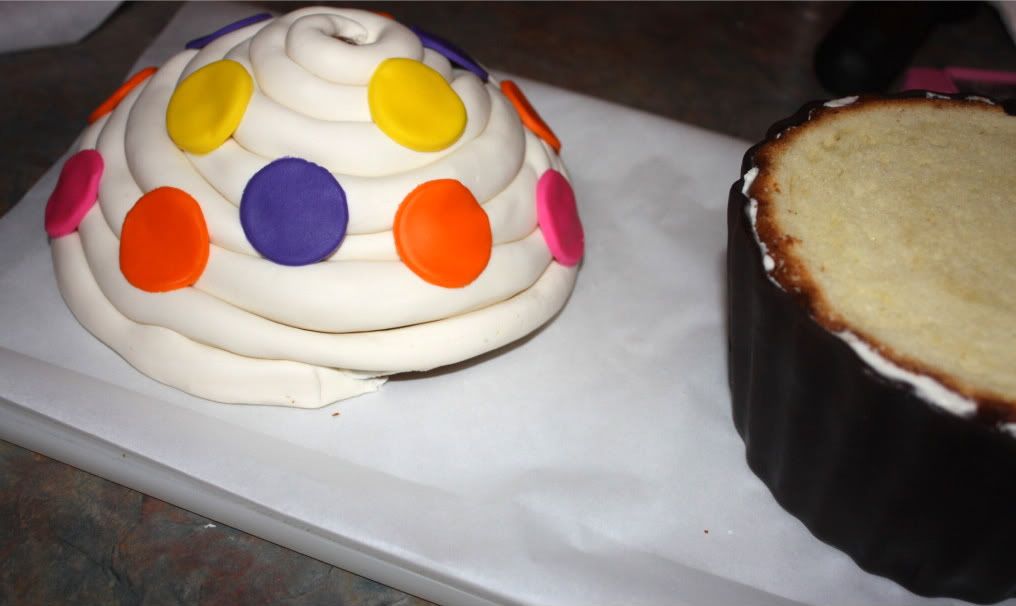 Place your top onto the bottom which will need to be on your cake board now.
And there you have it! Your finished Cupcake cake for your sweet little birthday cupcake!!
Here is a tip~ You see it in most of the photos….work with fondant on parchment paper. It works the best for me, that way it won't stick to the surface and helps it not to dry out by having to use corn starch or powder sugar on the bottom for rolling it out.
I hope you enjoy creating this cake! If you have ANY questions please don't hesitate to post it on my blog post for this cake. Sometimes what works for me doesn't for others but I would be happy to answer so that it better helps you!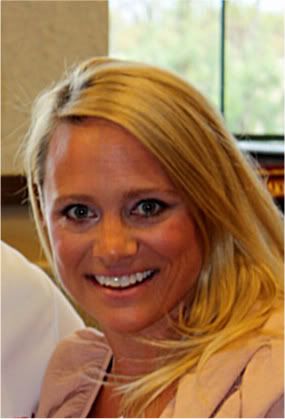 ******
Stacy is not a professional and is just a mom like you or I, so hopefully you'll feel motivated by this and know that you too can
Cake it Pretty
! :)
Thank you so much Stacy for being such a gorgeous cake fairy and helping us all
Cupcake it Pretty
today!
XOXO
Come join our
Pink Lemonade Party
in honour of
Breast Cancer Awareness Month - only $5 and percentage of proceeds donated!
!!