Hi guys, how was the weekend? Well, I spent mine eating. Mainly. Yep, we had a bit of sunshine on Saturday, and so we BBQ-ed. To be honest I mainly watched...It was nice to just sit back, relax
(with a nice rosé may I add..)
and let the man of the house take charge of the cooking. You know how it is, as soon as men see flames, their inner "caveman" kicks in and you get the usual: "Me, man. Me cooks!" attitude :)
Apart from that, I've been trying out some cake decorating recipes. I love cakes and I love parties, but am totally rubbish at decorating cakes. Sometimes when no-one's looking or it's just a "normal" occasion, they actually turn out ok. But if I'm under pressure or decorating for a special occasion, then they most certainly ALWAYS go wrong! Sod's law and all that... :)
Since Mother's Day is soon approaching
(Didn't we celebrate Xmas yesterday?!)
I thought it would be a really nice idea to make some cute decorated cupcakes for the occasion, and decided to practise beforehand just to be on the safe side.
Having recently come across a marshmallow fondant recipe at Bobbie's
I am Only One Woman
, I decided to give it a try,
(Here in France we can't get fondant for love, nor money and buying over the net means delivery costs don't make it worth my while)
but after getting into a huge mess about using the wrong type of sugar, I used some
marzipan or almond paste
I had at home instead:
And they turned out better than expected! The
marzipan
was really easy to work with and I didn't even need icing sugar. Just to moisten my fingers with water now and then to avoid it being too sticky.
The marzipan also took really nicely to being coloured with food gel colouring that is normally used for fondant.
It was like play dough, but tastier! I made the flowers using a cookie cutter and the little marks on the petals and leaves with the back of a knife.
My son insisted on a "boy" version for himself. So in-keeping with the spring theme, I made a frog.
This then sparked my little girl's interest and she put in a request for a butterfly...I must say it needs more work, but she scoffed the lot regardless. Bless! :)
I liked working with marzipan so much that I may not even try regular, tasteless fondant again. Especially since it's widely available in France, and I can get it already coloured in pastel pink, pastel green and
au natch
.
When I do try the marshmallow fondant recipe again
(properly, this time)
I'll let you know, but in the mean time if you have any other cake-decorating tips to share, I'm all ears! :)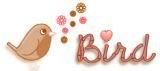 Linking to these
Blog parties
!